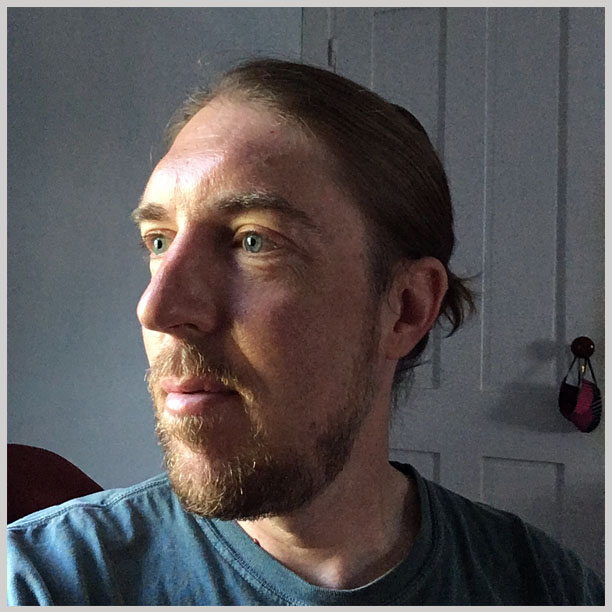 I'm the author of two novels published by Melville House, The Weirdness (2014) and The Insides (2016). One's about the devil and the other one's about a magical knife. They're also both about everyday people making the ordinary sorts of mistakes that human beings make, with results that are tragic, comic, or both. A selection of some shorter work (essays, short fiction, and poetry) is here, and while stuck at home in 2020 I started a newsletter.
I teach writing at Northeastern University in Boston, and sometimes I give talks and readings other places.
In addition to my writing and teaching, I have a few other oddball projects going. I make abstract electronic music as one half of the duo Doubtful Forms and I make abstract comic art as one half of the duo Churchdoor Lounger. I also run a strangely popular Tumblr where I post people-less shots from other people's films.
I take photos of books and urban textures and abandoned places.
In the past, I designed a post-apocalyptic tabletop game and recorded music as one half of a drone/noise band.
I use tools like Linktree and Are.na and Pinboard, and I keep a partial list of stuff I'm reading at Bookshop.org. And links to lots of other things I've done, past and present, can be found here.
If you want to get in touch, send me an email or find me on Twitter and say hi.